Halshack Ep 20.5 (HALPHABET SHACK) vol 3 (H-M) OCT 2020- bonus show
Halshack Indie Rockcast
About this episode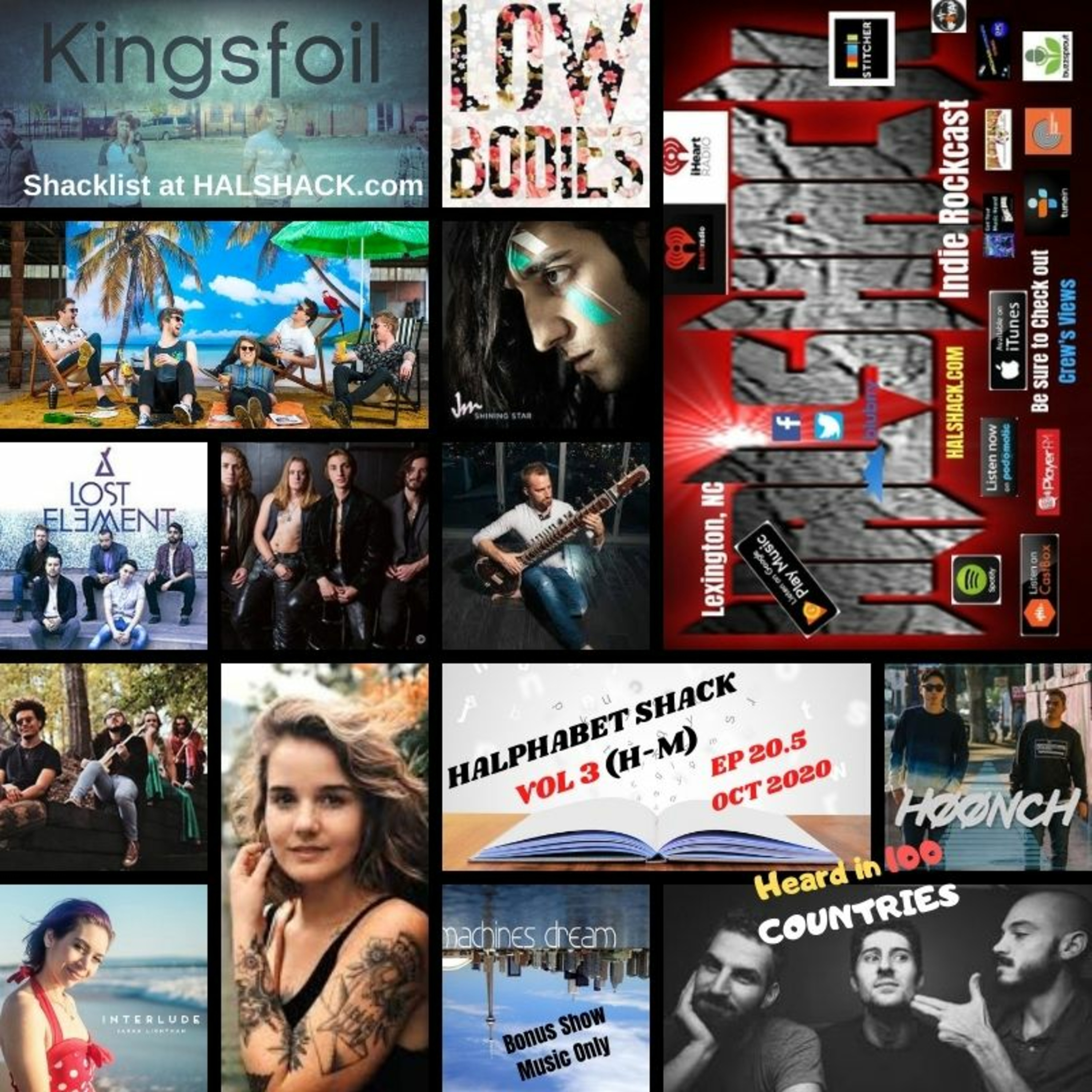 Singing "ABC,123" is how you feel free at the Halshack!
And free is what it will be when you download or stream Vol 3 of my bevy of songsters I decree!...lol ("I was a poet and didn't....") I'm not going to finish that phrase, Its lame just like this bio...lol
Have fun with this amazing group of musicians and fine artists of the whimsical word as well as rhythms!
There is always an upstanding and outstanding group of talent on display on my show. Not one bad song, not one bad band ever!!
Thats the Halshack promise .....GUARANTEED!!!!
Find your fave new song on my show today!!
Find my show on MOST music services and always my website www.halshack.com
BRAND NEW!!
AMAZON EXLCUSIVE series (SHACK TRACKS)......out now on AMAZON MUSIC!
You can only hear at AMAZON! Go find it today!!
Thanks for being just awesome fans!