Halshack Ep 20.5 (HALPHABET SHACK) vol. 2 (D-G) Oct 2020- bonus show
Halshack Indie Rockcast
About this episode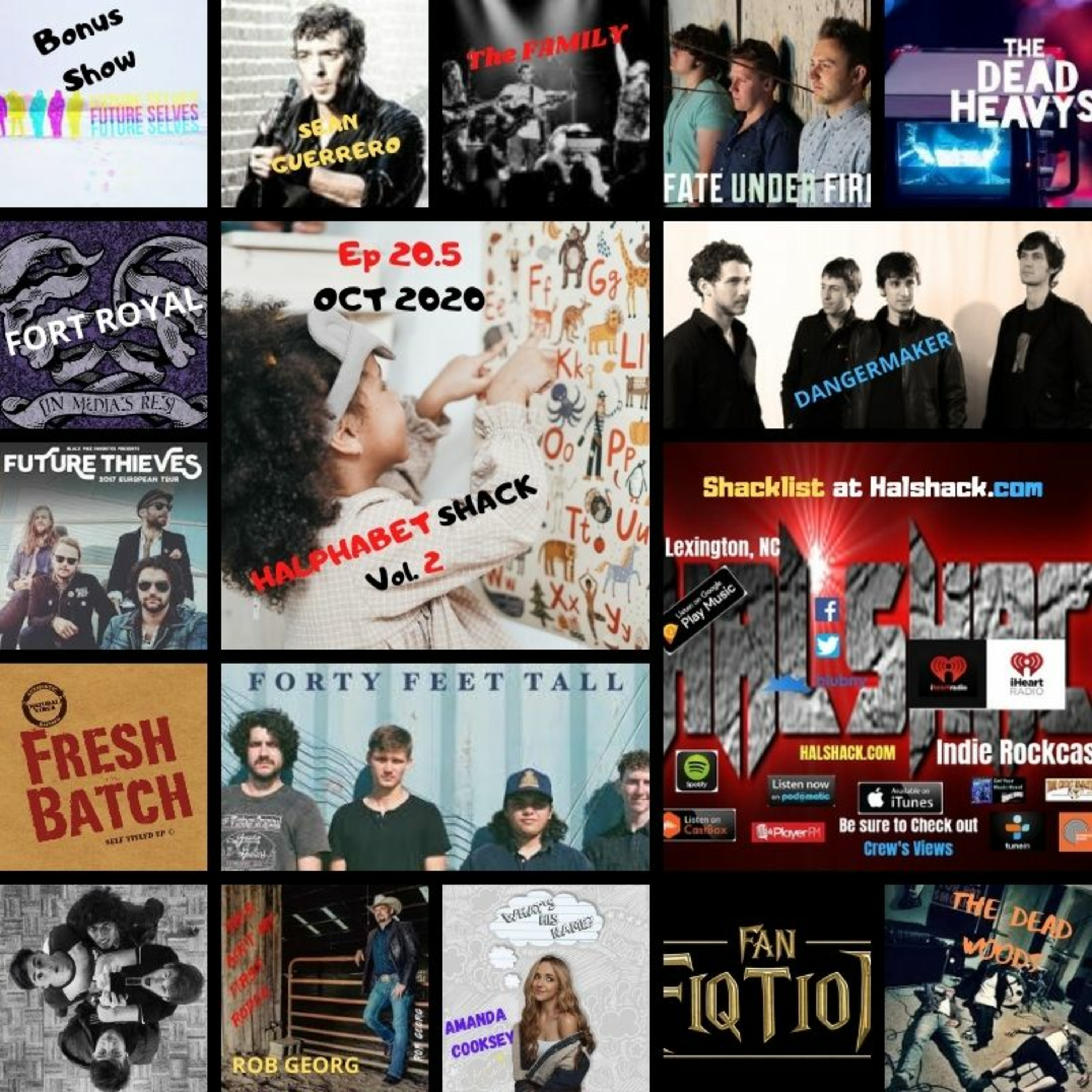 Its that time again! Time for more lessons in our ABC's! Its vol 2 of my eclectic series where we focus on just about every act that has ever been on the Halshack!
Vol. 2 (D-G) with one "C" to decree because I accidentally overlooked this cutie of a "Cooksey" with a sea of potential just oozing from her adorable smile and infectious personality.
She just released a new song too about her recent breakup that evidently shes had an easy time with, she cant even remember his name or came down with a sudden case of amnesia..lol
"Whats his name" makes its worldwide debut here on the Halshack. See, everything works out for a reason and I'm living proof of that..lol
There's some more new tunes in this show as well as tracks barely heard. As always its fun interesting and you never know what youll hear next song. Its a music journey that only I can offer.
Remember these shows have no flow. Its alpha order so you might get your "earwaves" discombobulated but at least its fun while doing it..lol
Find my shows all over the world on most every major music outlet!
New AMAZON MUSIC exclusive series coming soon!
Halshack.com